Hyundai to give the Elantra GT sportier N-Line trim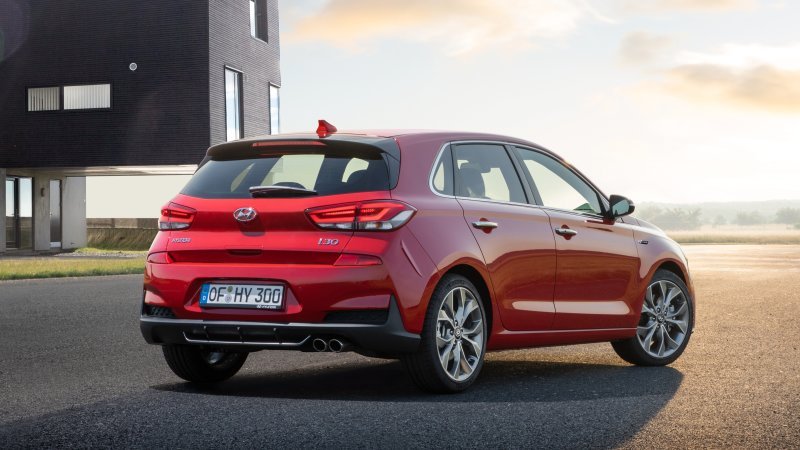 Hyundai's Elantra GT will get a spicier N-Line version according to new NHTSA filings. So far, it doesn't seem like a full-on N is on its way, but the N-Line at least gives the GT a bit more sporty kit.
N-Line pretty much stands for the same as the S-Line on Audis and M Performance bits on BMWs: sportier seats and better suspension, but the engines remain largely unimproved. In the Elantra GT's case, the available engine options will remain the 2-liter, 161 horsepower and 1.6-liter, 201 horsepower inline fours, the latter of which is turbocharged. In other markets, the 2-liter engine is available turbocharged for the full-on N experience, giving the car as much as 275 horsepower. As the Elantra GT Sport was made available for 2018, Hyundai's representatives were adamant that the actual N version wouldn't make it to the U.S, but an "unnamed N-tuned model" would; perhaps the N-Line will be that.
On Jalopnik, Bozi Tatarevic, who noticed the NHTSA filing, compares the Elantra GT's N-Line package to the one available for the European Hyundai i30 N-Line sibling. For that car, the setup includes sportier bumper design, dual exhaust tips, more sculpted seats, bigger front brakes, improved suspension — and a better throttle response from the engine. Wheels are also different and come with more performance-oriented Michelin Pilot Sport 4S tires. It's likely that most of that kit will be offered for the Elantra's N-Line, but we'll know more when Hyundai officially introduces it. The Elantra GT Sport version already comes with goodies such as a multi-link rear suspension in place of the regular GT's torsion beam; our best bet is to imagine that spec but with a bit more intent.